Living and promoting Irish and Irish-American culture in the Southern California area. Its primary goal is to present and preserve our Irish culture by sponsoring events that will promote our "Irish dance, music, theatre, language, sports and all other aspects of our heritage."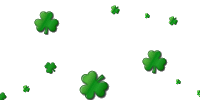 Are you interested in becoming a Sponsor for the Irish-American Scholarship Fund of Southern California?

Sponsorship is available to those businesses, organizations, or individuals who have donated $5,000 (a whole scholarship for one applicant) or more.
​
Sponsorship benefits include being highlighted on the IFF website, receiving a special certificate thanking you for your contribution to hang in your establishment (pictured below), and having your establishment or events highlighted in the semi-annual Irish Fair Foundation newsletter.







​
This scholarship fund would not be a reality without the generous contributions of our sponsors. Thank you!
​
Want to donate less than $5,000? Be a "Friend of the Fund" and visit our Donations page!

Please contact Kelly McDonnell at kellymcdonnell12@gmail.com for more information.