Living and promoting Irish and Irish-American culture in the Southern California area. Its primary goal is to present and preserve our Irish culture by sponsoring events that will promote our "Irish dance, music, theatre, language, sports and all other aspects of our heritage."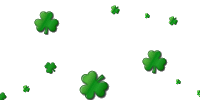 This is our first flyer, note prices, $2.00 adult. $1.00 students and Children are FREE
A typewriter and
hand drawn designs
We changed our name several times over the years, but above is our logo.
​
1. Hibernian Games & Ol' Time Irish Fair.
2. Grand National Irish faire and Games.
3. The Great American Irish Fair & Music. Festival.
4. The Big Irish Fair & Music Festival. (This came about when a couple of other Irish Fairs came about in the Southern California area and we wanted to distinguish ourselves.from them.
This was our flyer when we did our 1st. Grand Feis & Field Day.
Devonshire Downs and the many events that took place there? The "Downs" played a big part in life in the San Fernando Valley. From the San Fernando Valley Fair to rock and roll concerts,
Devonshire Downs
In advertising and promotion of the fair I took ads out in the Los Angeles Times, Calendar section and Valley Daily News, I put together press kits and sent them to all the smaller newspapers in the area. I put together small stories about the members of the committee and sent them to the newspapers where they lived. I printed up flyer and posters the committee put them in Irish pubs, shops and they even passed them out in shopping centers.
It is hard to believe, but when I reviewed our fair flyer and noticed that we only charged $2.00 for adults and children were free.
The First (real) Irish Fair.
As stated above our vision was an event that consisted of "Irish Music, Song, Dance, and Sports". We had two Irish Pub stages that featured "Mulligans", Des Regan's Band". A stage for Irish Traditional Music, another for Gaelic Language Rhetoric, and of course Irish Traditional Dance which later became a major feis, which sent the winner to Ireland to compete in the World Championship. Of course, we had to have something for the children, so we created "Leprechaun Kingdom" which had show's and activities for the young ones.
Tara Village. I was called the front gate and there before me was a large group of people dressed in ancient dress. Their leader approached me and said they were Clan McCallion, a Scottish Clan that performed at the Renaissance Fair and sought entrance as guest at the Irish Fair where they could set-up camp, thus the beginning of Ancient Tara. Within a few years Katherine Kay, formed the Queen Meab, group, an Irish Historical group and soon we also included Vikings and the Fighting 69th. representing the Irish New York regiment that fought in the American Civil War. Within a few years we had several groups that numbered over a hundred.
At that time, the fair took place in October (usually on the Columbus Day weekend) and only for one day, Sunday. (After or first year we realized that we could make it a two-day event since we were paying for the whole weekend and for the day before (setup) and the Monday after (Take down). So, then we made it a two-day event.
About 3:00 pm we seen Jack Christy come out of the counting room with a smile on his face, he came up to Terry and myself and said " we've cracked the nut", meaning that we made enough money to cover our expenses, and people were still coming in. Quite frankly, this was a gamble, but it worked.
We did two years at Devonshire Downs the first time. Then the Downs operator raised the cost of the grounds that we could not afford so we moved on to Norte Dame High School for the next two years and then back to the Downs for another two years.
Fun and folly. I am putting the fairs at our different location and including the events that took place there. Our fourth year at the Downs I set it up that we not only had Tom McConville's "Irish Hour" radio show broadcast from the fair, but also KNBC television's "Sunday Show" that was live with Kelly Lang and Pat Sajak. These were not easy to handle, as both shows had to use a connection called "telecom", and as Tom's Show went off I had to quickly transfer the cable from one show to the other within minutes during commercials.
Irish Fair Trophy's. We passed twelve of these trophys for champion's in Irish Dance, sports, and Irish language and more.
Des Regan and his bandwas highly
popular at this time.
The Mulligans were the other popular band
for years.
Along with Evan and Tery. They also performed at the City Hall St. Patrick's Day Ceremonies.
Our first Leprechaun Kingdom for the wee ones. Story telling, singing and fun.
Irish Traditional Dancing became a major event at the fair as we became the sponsor of "The Feis at the Fair".
Irish Sports was always an important part of the Irish Fair. Above is Irish Football and below Hurling.
Gealic (Irish Language) Stage at our first
Irish Fair.
Queen Medb(Meave) Bottom left, Kathreen Kay started out as a story teller in Leprechaun Kingdom and later moved on as the Queen of the Queen Mebd Encampment in our historical area of Ancient Tara.
Most notably she was the warrior queen of Connacht, the western province of Ireland. It is said that her father was king of Connacht before becoming High King of Ireland and she became ruler of Connacht after him. She had five recognized husbands and ruled for over 60 years.
Below is a picture of
Scottish Cabor Tossing.
We invited the Scots to demoninstrate their favorite game game at the fair.
Avenir Light is a clean and stylish font favored by designers. It's easy on the eyes and a great go to font for titles, paragraphs & more.
Avenir Light is a clean and stylish font favored by designers. It's easy on the eyes and a great go to font for titles, paragraphs & more.