Living and promoting Irish and Irish-American culture in the Southern California area. Its primary goal is to present and preserve our Irish culture by sponsoring events that will promote our "Irish dance, music, theatre, language, sports and all other aspects of our heritage."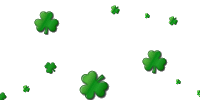 Terry Anderson
at the first Irish Fair.
Ronny Carroll and Jerry Kellher in our trophy booth
Noreen Brennan and Mary Carroll
The Devonshire Stadium where the games and parade shows were held. Above is the Granada Hills Marching band is playing.
Irish Import Shop owned by Dick Jones at the time.
The Grand Parade led by Irene Cooley. Irene later became a Fair Board member.
As you can see, we are under construction. I'm trying to remember names and events, fairs and such. A number of early fair photos where never scanned onto the computer and I'm trying to locate them.
Hibernian Division Two Officers. Left to right. Joe Fallon, Treasure. Nick Moran, 2nd Vice President. Terry Anderson, President. Walt O'Shea 1st. Vice President. Larry Daly, Financial Secretary.