Living and promoting Irish and Irish-American culture in the Southern California area. Its primary goal is to present and preserve our Irish culture by sponsoring events that will promote our "Irish dance, music, theatre, language, sports and all other aspects of our heritage."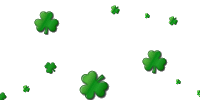 The Rose Bowl irish Fair to take place on the infield, however because events for the 1984 Olympics were to take place the Rose Bowl management changed their minds and we were only allowed to use the outside lamenter of the bowl. But because we moved the dates of the fair from October, we seen an attendance jump 6,000 to over 10,000 people.
Our vendors also increase, and we were able to fill grounds totally around the bowl. It was quite spectacular. When one entered the bowl our main stage, the Shamrock Bowl was right there. And we had other stages and events all the way around. The Parade was also able to march all the way around.