Living and promoting Irish and Irish-American culture in the Southern California area. Its primary goal is to present and preserve our Irish culture by sponsoring events that will promote our "Irish dance, music, theatre, language, sports and all other aspects of our heritage."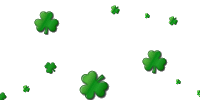 There are currently no fundraising events scheduled. Please check back to find out what we've got planned!
​
​
Are you interested in promoting the Irish-American Scholarship Fund of Southern California at your organization's next event with a raffle or announcement? We would love to have your organization be a partner in our efforts!
To schedule a partnership event, please contact Kelly McDonnell at kellymcdonnell12@gmail.com.
​
This scholarship fund would not be a reality without the generous contributions of people like you and the support of the Southern California Irish-American community at large.
Thank you for your support!