Living and promoting Irish and Irish-American culture in the Southern California area. Its primary goal is to present and preserve our Irish culture by sponsoring events that will promote our "Irish dance, music, theatre, language, sports and all other aspects of our heritage."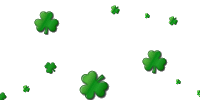 Soon you will be able to purchase Irish Fair Foundation shirts, sweatshirts, and other merchandise.

All proceeds from merchandise sales will go directly to the Irish-American Scholarship Fund of Southern California.

Thank you for your support.