Living and promoting Irish and Irish-American culture in the Southern California area. Its primary goal is to present and preserve our Irish culture by sponsoring events that will promote our "Irish dance, music, theatre, language, sports and all other aspects of our heritage."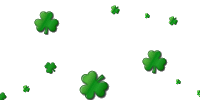 Undergraduate Scholarship

3.5 or above GPA
Attending or planning to attend a 4 year college
Must be a resident of Southern California

Graduate Scholarship

3.5 or above GPA
Attending or planning to attend graduate school
Must be a resident of Southern California

If you do not meet the GPA requirement, you might be eligible to apply anyway. We encourage you to reach out to the scholarship board for more information or to discuss your unique situation.

First and foremost we are looking for students who are dedicated leaders in their communities, have a history of high achievement, community service, and academic success. We understand that some applicants may be stronger in some of these areas than others. All areas are valued.
​
Please contact Kelly McDonnell at kellymcdonnell12@gmail.com with questions or concerns.