Living and promoting Irish and Irish-American culture in the Southern California area. Its primary goal is to present and preserve our Irish culture by sponsoring events that will promote our "Irish dance, music, theatre, language, sports and all other aspects of our heritage."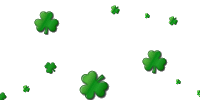 One of the biggest crowd pleasers at the Irish Fair is the Sheep Herding Show. It is certainly one of Ireland's staples. Touring the country side you constantly come upon a farmer with his dogs crossing the road with 30,50 or 100 sheep and the dog moving them smartly along. Perhaps it's still in us or we want our own wee ones to see that part of our heritage before it too disappears.

Several Shows each day, see schedule.