Living and promoting Irish and Irish-American culture in the Southern California area. Its primary goal is to present and preserve our Irish culture by sponsoring events that will promote our "Irish dance, music, theatre, language, sports and all other aspects of our heritage."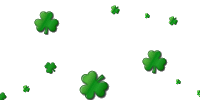 IRISHMAN / IRISHWOMAN
OF THE YEAR
&
IRISH HONOREES FOR 20XX
City of Los Angeles Official Civic Day Ceremonies
Join us in celebrating St. Patrick's Day
The Irish Day Civic Ceremonies will take place in the
City Council Chambers on at 9.30am.
The City of Los Angeles and the Irish Fair will honor
the Irishman and Irishwoman of the Year
and Irish Honoree's of the Year.
(To be announced on March 1st.)
The Honorable Mitch O'Farrell, city councilman with make the presentations.
The Honorable Robert O'Driscoll, the Council General of Ireland will be in attendance.

​
City Hall Los Angeles
200 N Spring St, Los Angeles, CA 90012
​
General public are welcome to come and join in
St. PATRICK'S DAY LUNCHEON
​
​
​
JOIN US for our
St. Patrick's Day Luncheon
Irish Music, Irish Dancers
Irishman and Irishwoman
of the Year & Honoree's
​
PAST IRISH HONOREE'S at LOS ANGELES CITY HALL