Living and promoting Irish and Irish-American culture in the Southern California area. Its primary goal is to present and preserve our Irish culture by sponsoring events that will promote our "Irish dance, music, theatre, language, sports and all other aspects of our heritage."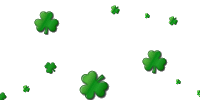 IRISHMAN AND IRISHWOMAN
OF THE YEAR
and IRISH HONOREES FOR 2018

SELECTION CRITERIA

Selection criteria for all honors is that the nominee:

A. Is Recognized As An Outstanding Leader And Major Contributor In Their Career, Social, Arts, Cultural, Religious, Business, Academic, Sports Or Political Field, And As Such, Reflect Great Credit On Irish Americana In General; Or

B. Is Recognized As A Major Celebrity Figure Who By Virtue Of Their Success, Character And Integrity
Reflect Great Credit On Irish Americana.
Or
C. Is Recognized As A Major Contributor And Leader In The Local American Irish Community By Virtue Of Their Involvement And Service Efforts In Local Activities, Programs, Organizations And Clubs.


Take the opportunity to nominate a candidate for Irishman or Irishwoman of the Year or an Irish Honoree for this year.

- NOMINATIONS INVITED -

The 143st Annual Irish Day Civic Ceremonies Committee in now accepting nominations For Irishman And Irishwoman Of The Year
and also Irish Honorees' For The Year.

City of Los Angeles Official Civic Day Ceremonies




Irishman, Irishwoman of the Year and and Honoree's.
Under the auspices of
Councilmember Mitch O'Farrell and the Irish Fair.



​
Irish Day Civic
Ceremonies
Sponsor
​
NOMINATION SUBMITTALS

Nominations should be submitted using the google form below with the name, address, and telephone number of the nominee and should clearly state the reasons why the nominee should be honored. Only one nomination per form submittal. Nominations should be submitted no later than March 1, 2018..

Contact Maureen Pride with questions at mnpcelt@gmail.com