Living and promoting Irish and Irish-American culture in the Southern California area. Its primary goal is to present and preserve our Irish culture by sponsoring events that will promote our "Irish dance, music, theatre, language, sports and all other aspects of our heritage."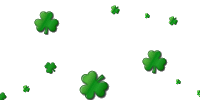 ART SHOW CHAIR: KATHY HUGHES at 818-360-6792 or 818-219-2835 or khughes5@socal.rr.com
The fair wishes to promote the efforts of Irish, Irish-American and American Artists whose work include an Irish and Celtic themes. Other themes are allowed. See below:
Irish theme of art works is not necessary if the Artist is Irish or Irish American or if the Artist is showing Irish theme art works along with Artist's other art works.
The Irish Fair invites Artist and Photographer's to display and sell the works at the fair. A gallery area will be set aside within the fair for the works to be displayed.
The Fair distinguishes between "Exhibiting Artist," those showing and selling their own works and "Producing Artist", those selling major quantities of Prints and producing high volume sales. These artist are considered Vendors and must apply as such. (See application and rules under Arts & Crafts Vendors in the Vendor section on this website.
​
​
​
​
​
​
​
For Exhibiting Artist there is no fee except a 10% charge on what you sell. You are expected to provide your own tables and chairs and other items that are needed to display the art works. The Art of Ireland is unique and needs to be shown and as anyone who has been to Ireland knows, the landscape was created by the greatest artist of all.
So bring your work and show it off where it belongs.
You can complete and mail this copy of the agreement or complete the agreement on-line below.