Living and promoting Irish and Irish-American culture in the Southern California area. Its primary goal is to present and preserve our Irish culture by sponsoring events that will promote our "Irish dance, music, theatre, language, sports and all other aspects of our heritage."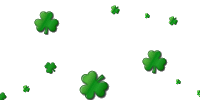 Are you interested in getting involved with the planning and fundraising for the Irish-American Scholarship Fund of Southern California?

We are looking for dedicated volunteers to help generate donations to be distributed to the hard working scholars in our community. We would appreciate any time you can give, and no level of participation is too big or too small. Thank you in advance for your time and interest!

Please contact Kelly McDonnell at kellymcdonnell12@gmail.com for more information.