Living and promoting Irish and Irish-American culture in the Southern California area. Its primary goal is to present and preserve our Irish culture by sponsoring events that will promote our "Irish dance, music, theatre, language, sports and all other aspects of our heritage."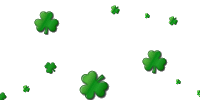 Sunday morning between 9:30 & 10:30 am the Irish Fair will offer a $4.00 per person discount off the FULL adult admission of $20.00 to those who donate 6 cans of food or more.
If you would care to add to this effort your contribution would certainly be appreciated.
Sponsored by the Irish Fair Foundation and the AOH LA Pat O'Brien Division One.










​

Note. We will accept cans of food throughout the weekend and your contribution will certainly be appreciated however, the discount only applies Sunday morning between 9:30 & 10:30 am.