Living and promoting Irish and Irish-American culture in the Southern California area. Its primary goal is to present and preserve our Irish culture by sponsoring events that will promote our "Irish dance, music, theatre, language, sports and all other aspects of our heritage."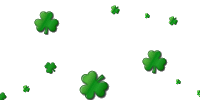 A larger-than-life Blarney Castle balloon jump opens the gateway to Leprechaun Kingdom, a magic world of little people, costumed story-tellers, Kildare pony rides, games of golden chance and more for the little lads and lassies in your clan.
Irish Baby Contest
Freckle Faced Kid Contest​
Red Haired Kid Contest​
Knobbly Knee Contest
Leprechaun Kingdom, a magic world of costumed story-tellers, pony rides, face painting, and more. This year we will present a "Red Headed" and "Freckled Faced" kids and an "Irish Baby" contest each day. And to be sure, every contestant will come out a winner. Now we aren't about to let all the kids have the fun, each day on the Shamrock Bowl Stage there will be "A Knobby Knees" contest. This contest is open to men and women, though I don't know how many women will vie for the title.
Irish Story Teller
Princess Padraigen