Living and promoting Irish and Irish-American culture in the Southern California area. Its primary goal is to present and preserve our Irish culture by sponsoring events that will promote our "Irish dance, music, theatre, language, sports and all other aspects of our heritage."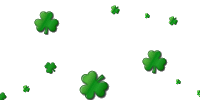 Greetings, I know many of you are disappointed that this year's Irish Fair has been cancelled due to the pandemic that has affected us all. Well in reviewing some fair video's and photo's I thought that I should put them online

and

share them with you.
No it won't be the same as ambling through the crowds with the sounds of Irish music waffling through the air and watching the tiny Irish traditional step dancers running back to their stage to perform, but it will allow you to reminisce a bit. Perhaps you can kick off your shoe's, grab a Guinness and your iPad and sit on the grass in the back yard and enjoy your favorite festival.
So, click on the following links, the fair is back.
​
​
​
​
​


AS YOU CAN SEE THE SITE IS UNDER CONTRUCRION. I will be adding to it as time permits.